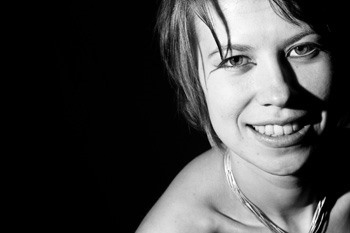 Anna Pidgorna, composer
​Anna is an emerging composer and media artist who combines her interests in sound, visual arts and writing to create works that are dramatic and picturesque. Cherishing close connections with performers, Ms. Pidgorna particularly enjoys working with voice, solo instruments and small chamber groups, and has a special love for opera. Her chamber opera On the Eve of Ivan Kupalo was awarded the BMO Mainstage Award in Boston Metro Opera's Contempo Festival Competition in 2014. Ms. Pidgorna is a recipient of two SOCAN Foundation Emerging Composers' awards and ​has taken part in composition workshops at Carnegie Hall with Kaija Saariaho, Ottawa's National Arts Centre with Gary Kulesha and Chen Yi, and Toronto's Soundstreams with R. Murray Schafer and Juliet Palmer. Her light-play through curtain holes represented Canada at the ISCM World New Music Days 2013 festival in Vienna. Ms. Pidgorna holds a MMus from the University of Calgary, where she studied with David Eagle, and a BA from Mount Allison University. She is currently enrolled at Princeton University as a music doctoral candidate.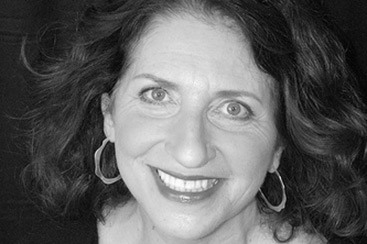 Val Brandt, librettist
Val ​is a librettist, lyricist, playwright and freelance commercial writer. She has had a number of plays performed in theatres and festivals across Canada. Her musical collaborations include: Eulogies with composer John Estacio, awarded the Outstanding Choral Composition by the Association of Canadian Choral Conductors; her chamber opera Hannaraptor with composer Allan Gilliland, commissioned by Calgary Opera, premiered in 2008 and was remounted in 2013; The Untimely Death of Whatsisname, a one-act chamber opera for Calgary Opera, with composer Allan Gilliland, was performed in concert in 2011; as well as numerous art songs, choral ​pieces and jazz songs in collaboration with various composers. Originally from ​Edmonton AB, Val now makes her home in Vancouver BC.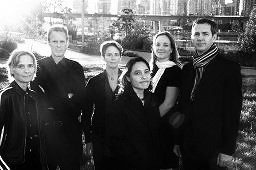 Standing Wave, musicians
​Made up of six of Vancouver's most sought-after musical multitaskers, Standing Wave is dedicated to commissioning and performing contemporary chamber music by Canadian and International composers. In its 24 year history, the Standing Wave has commissioned and premiered over 75 works, has toured across Canada, and has released 3 CDs, including Liquid States (2013), which was recorded live in CBC Studio One and nominated for two Western Canadian Music Awards. The group's fourth CD, New Wave, is scheduled to be released in November of 2016. Recent highlights include opening night performances at the 2014, 2015, and 2016 VSO New Music Festivals, an appearance at Ottawa's Chamberfest in August of 2015, an 8-night run of Jeffrey Ryan's Book of Love with Kokoro Dance, premieres of works by Nicole Lizee, Alfredo Santa Ana, Jennifer Butler, and Michael Oesterle, as well as collaborations with composer Vincent Ho, and filmmaker Mina Shum. Since 2003, Standing Wave has been ensemble in residence at the UBC School of Music.